Ip rights - the challenges for latinamerica
In 2009, we won a contract from with the U.S. Department of Justice to produce a two-year project called "IP Piracy: The Challenges for Latin America".

Funded by the U.S. Department of State, this project included a full length documentary film which was debuted at the September 2009 Rio de Janeiro International Film Festival and a multimedia training program in Spanish and Portuguese that was rolled out to law enforcement officials around Latin America.

Intellectual Property rights have been violated routinely: Billions of dollars in fake DVDs, CDs, fashion apparel, video games, books and other products are sold annually. Counterfeit medicines, automobile parts, airplane parts, alcohol and other beverages, and health and beauty aids can poison unsuspecting consumers.
The high definition video is a fast-paced cops and robbers styled affair with interviews with Oscar Niemeyer (legendary architect), Andy Summers (Police guitarist), Lobao (Brazilian rocker and current host of MTV show), Epycio of Tihuana (Brazilian rock band with "Tropa de Elite" song that was a huge hit and hugely pirated film last year), Taboo (Black Eyed Peas), Juca Chavez (Brazilian TV star), Paulo Ricardo (Brazilian rocker and telenovela actor), Bostich and Fussible (of the Nortec Collective), and a number of other cultural icons from around Latin America. The video also showcases the dangerous work on anti-Intellectual Property piracy police brigades undertake and how terrorists and organized criminal organizations make tens of millions of dollars annually.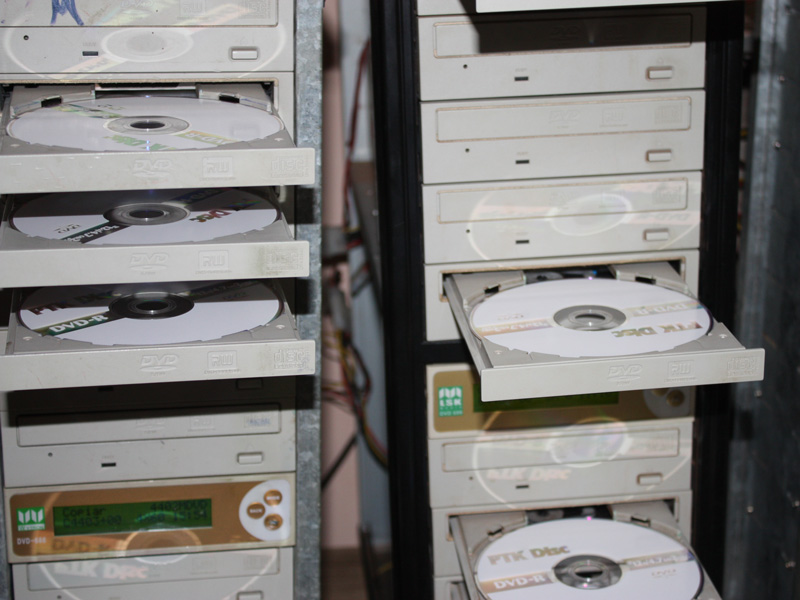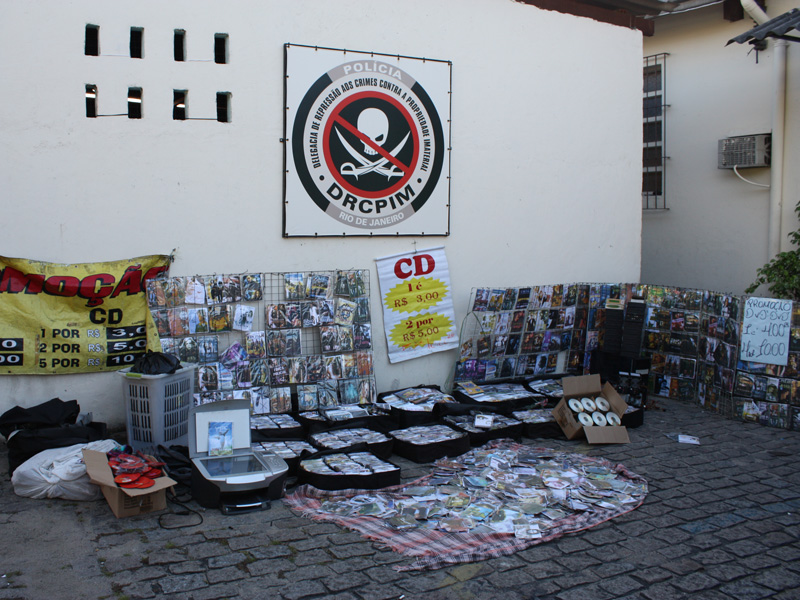 The production team worked with law enforcement in five countries to explore how Intellectual Property rights are being ignored and billions of dollars are being lost to legitimate business and government revenues. We went on police raids, visited open air markets around the region and interviewed top experts in the law enforcement, cultural industries and artistic communities around Latin America to get the most up to date sense of how Intellectual Property piracy is killing the cultural patrimony and injuring legitimate businesses. Innovation is being threatened, billions of dollars are going to organized crime and research and development are dwindling.

The video features a killer soundtrack with songs about piracy (commissioned for the project, but also donated by Tihuana ("Tropa de Elite") and Paulo Ricardo ("O Pescador"). There will be a release of the soundtrack later. Future chapters are planned for the coming years. The video was produced with funds from the U.S. Department of Justice to California Western School of Law's Proyecto ACCESO. The project was directed and produced by James Cooper and the audio-visual director and editor was Sebastian Vives. The project was debuted in the Rio de Janeiro International Film Festival in late September 2009.