Pu Ruka Lawen - Mapuche Medicine meets modernity
This ACCESO documentary film was premiered in South America at the Museo Nacional Historico en Santiago de Chile in November 2015 and in North America at the San Diego Latino Film Festival in March 2016 and screened again at the United Nations Permanent Forum for Indigenous Issues in New York City in April 2017. It demonstrates the manner in which Mapuche medicine has been integrated in the public health system of Chilean cities (Santiago and Valparaiso). Traditional healing methods are examples of problem solving mechanisms that bridge the original Peoples of the earth with the modern state provision of public health services.
Directed by Sebastian Vives and produced by James Cooper, this documentary was co-sponsored by UNESCO, the Chilean Ministry of Education and the Chilean Ministry of Social Development as well as California Western School of Law in San Diego.
Pu Ruka Lawen screened on UN Indigenous Permanent Forum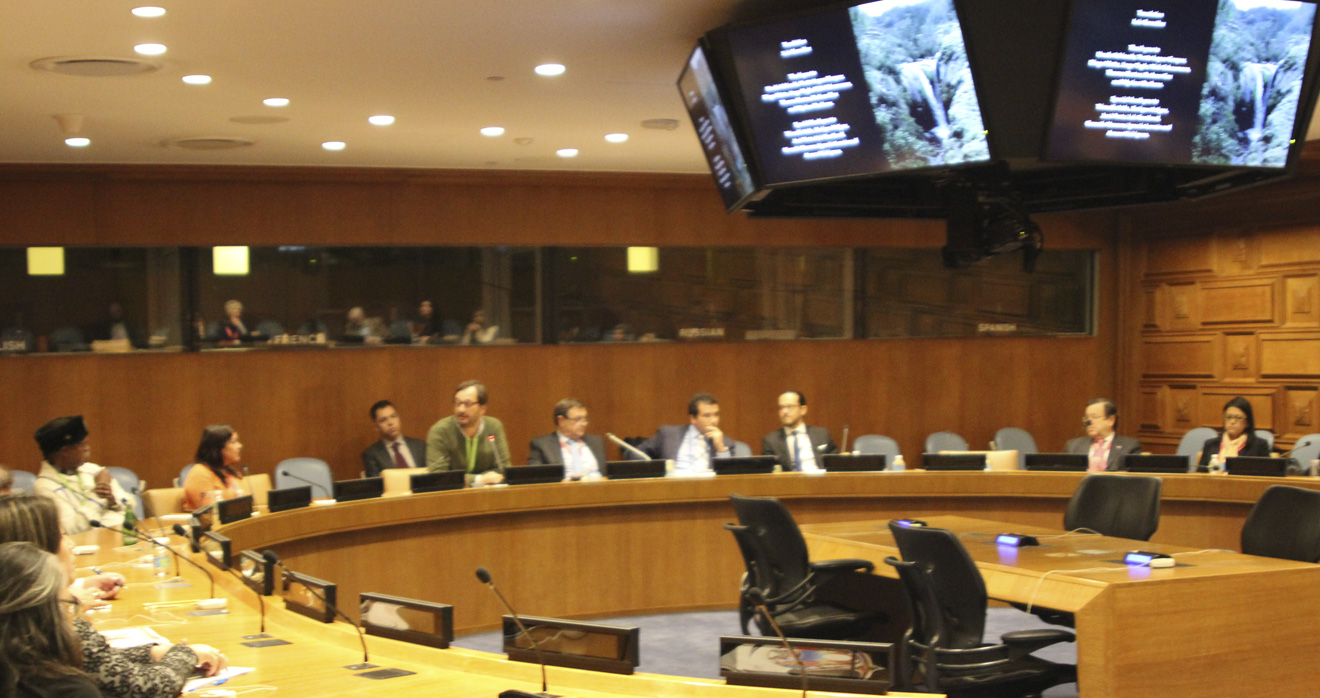 On April 24, 2017, the Proyecto ACCESO team was at the United Natoins in New York City to screen its documentary film on Mapuche medicine to a full house at the Permanent Forum for Indigenous Issues.

Sebastian Vives, director the film Pu Ruka Lawen, and James Cooper, Professor of Law at California Western School of Law, producer of the film, presented to the asembeld delegates and leading NGO leaders of the 16th Permanent Forum.

Chilean reprentatiive to the United Nations, Ambassador Cristian Barros introduced the film with a short speech. To bring the Chilean example of Traditional Knowledge and share our documentary with such an influential group of experts was a real honor,"said Vives.

For Cooper, "this event caps off a great series of screenings of our work to the wider world. This subject is important and the protection of Indgienous rights critical to human rights.
We received some good media attention about the film since it's debut at the San Diego Latino Film Festival:
http://www.nbcsandiego.com/news/local/San-Diego-Professors-Documentary-Explores-Use-of-Ancient-Medicine-371618021.html
http://newsroom.ucla.edu/dept/faculty/march-8:-mapuche-medicine-meets-modernity
http://www.kpbs.org/events/2016/mar/13/traditional-knowledge-mapuche-medic/?et=61003
http://www.international.ucla.edu/lai/calendar/11778